Tire Service in Pensacola, FL

Where to Service Your Buick GMC Tires in Pensacola
Since safety is a top priority, many Florida drivers and buyers choose Buick GMC Pensacola as their trusted dealership. Part of assisting in keeping you as safe as possible, is making sure your tires are serviced and maintained consistently. Doing this is critical, because it will ultimately get you to where you need to be.
At our Buick GMC tire shop near Navarre, we have many highly trained technicians that can help you get back on the road in a reasonable amount of time. Plus, we have great service and parts specials, as well as a tire overview below that can help you as well. Continue reading below to find out more!
How to Properly Protect and Maintain Your Tires
One way to effectively maintain your tires is to monitor your tire pressure. If the Tire Pressure Monitor (TPM) light appears to be on, then it's more than likely time to make adjustments and check your air pressure where necessary. If you have a TPM light that can't be trusted, don't freak out. You can monitor your tire pressure and then bring it by to be assessed by one of our Certified service technicians.
Another way to protect your tires is to have a tire rotation done. It's a good idea to note the first time you bring your vehicle in for a tire rotation. By doing this, you can then talk to one of our service technicians about the right tire rotation pattern for your tires. Ultimately, this improves the longevity of your car, truck, or SUV.
Wheel alignment and balance should be considered when it comes to maintaining your tires as well. If there's tire wear, or perhaps the car is pulling weirdly, a tire alignment might need to be performed. And if you feel a vibration while driving on a flat road, your tires may need to be balanced.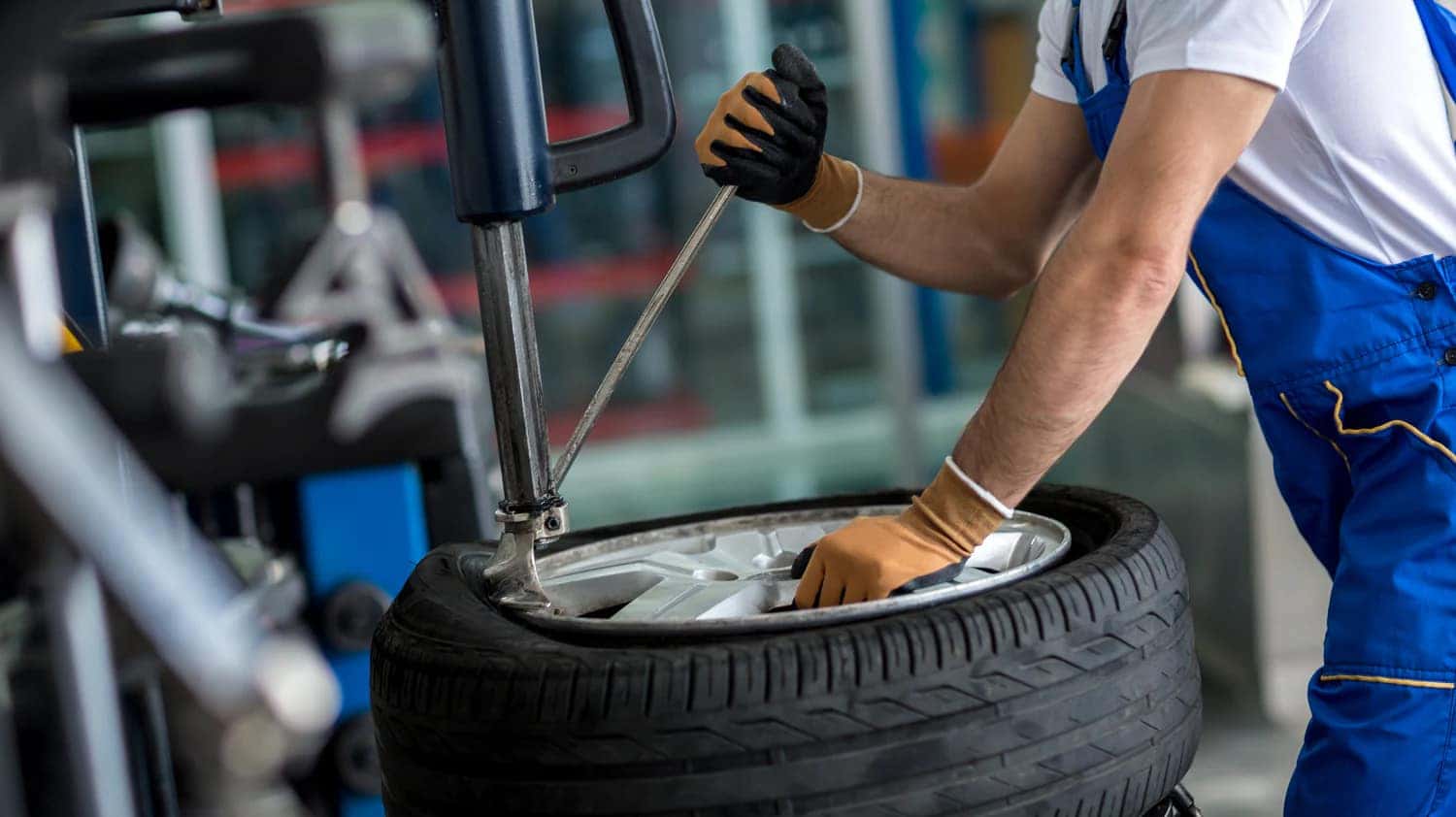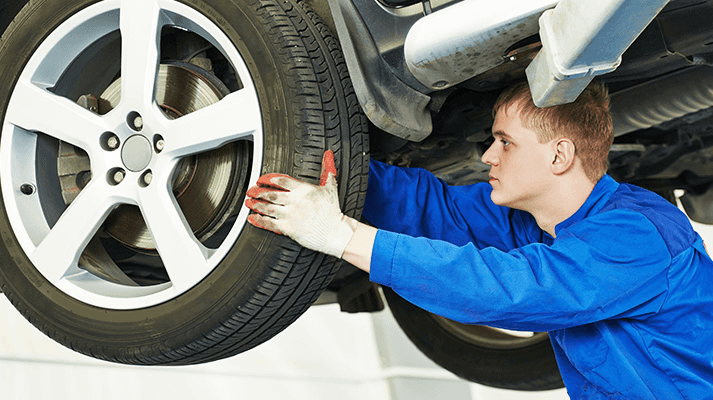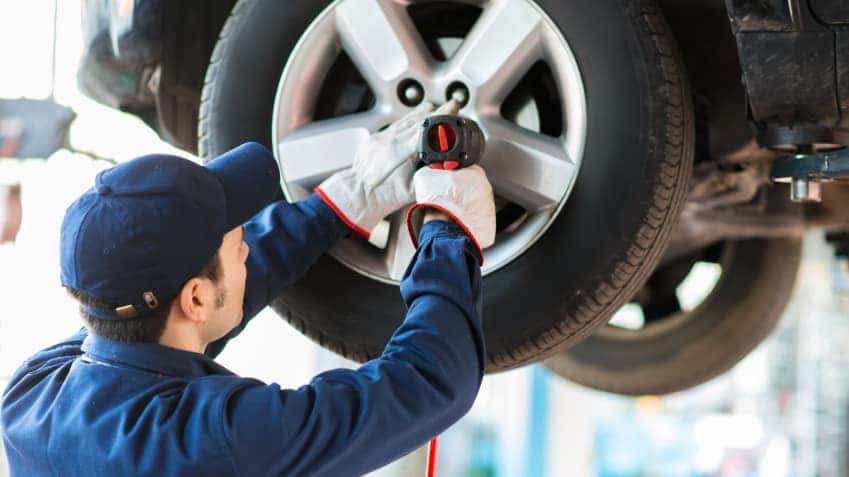 When to Replace Your Tires and How Often
As days go by, the rubber that makes up your tires will begin to age, so you'll more than likely need to replace them. A tire replacement will be needed as well when approximately 1.5 mm or less of tread is remaining.
Additionally, there are other factors such as loading conditions, inflation pressure maintenance, and temperature that dictates tire age. Some other signs that indicate your tires may need to be replaced are:
There's a cut, puncture, or other damage that can't be repaired efficiently
Three or more tread wear indicators can be seen
You can see a split or bulge in the tire
The tire tread is cracked, snagged, or cut deep enough to show fabric
If your tires need assistance, bring your vehicle to our Buick GMC Tire Center. Our professional technicians are eager to help you and on standby until then. Even better, you can save time if you schedule a service appointment online!
Tire Repair Near Destin
Does your new or used Buick GMC need tire service? Let our Certified service experts handle all of your tire needs! Contact us today if you have any questions, or stop by our dealership in person. Either way, we promise to help you get you back on the road and headed towards a new adventure. See you soon!
Tire Change FAQs
How Often Should You Rotate Your Tires?
You should rotate your tires every 5,000 – 7,500 miles or every 6 months, whichever comes first. Our Buick GMC Service Center recommends you check your owner's manual for information specific to your vehicle's tires. Schedule your tire rotation today!
How Frequently Should You Check Your Tires?
Check your vehicle's tire pressure monthly, particularly when the weather changes. Severe temperature changes can majorly affect your tire pressure, so you should check more often if there is an extreme temperature shift. Contact Buick GMC Pensacola if you need additional information!
How Long Can You Drive on a Spare Tire?
Donut tires, or spare tires, were designed to drive below 50mph and for no more than 50 miles. Going over these recommendations on a spare tire can cause damage to your car parts or your transmission. Spare tires aren't meant to replace your tire but to tide you over until your tire can be replaced. If you need a tire change near Pensacola, utilize our tire finder tool to find new tires for your vehicle today!
How to Read Tire Size?
To read the size of your Buick GMC tires, locate the series of letters and numbers on either side of your tire. These letters and numbers are indicators of the size, type, and performance of your tires. If you cannot locate the tire code, contact our Buick GMC Service Center today for more assistance!